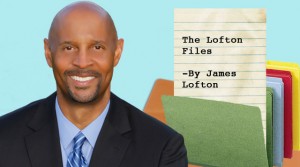 There used to be a time when football players were referred to as dumb jocks. Nothing could be further from the truth. Many players are quite bright and football is more complicated now than ever before. An offense will start a game with 300 or more plays available in a game where they'll only run one-quarter of them. The defense has to make adjustments depending on down and distance, field position, personnel, time on the clock, shifts and motions – all in the blink of an eye.
That being said, football players do some dumb stuff. In 1981, George Carlin released his famous album, A Place for My Stuff. George's point, in short, was that life is about stuff. What you have and where you put it. Now, George had a way of getting exasperated – and telling you about it. I'm guessing he'd have some pretty choice words for some of the dumb stuff we see every week in the NFL.
Dumb Stuff #1: Fighting in what is already a brutal game – while wearing padded gloves, helmets and body armor. Why would you even take a swing at another player after the play is over? You're probably only going to hurt your own hand. To make matters worse, most guys do their best George Foreman imitation within a couple yards of an official.
Dumb Stuff #2: Taking your helmet off while on the playing field. It's a penalty that makes no sense to incur. This rule was put in place for the "Look at me" touchdown celebration. Now, if you do accidentally rip your helmet off, quickly start yelling, "I can't see, where's my contact!!" You might look silly, but you could avoid a 15-yarder for unsportsmanlike conduct.
Dumb Stuff #3: Blocking in the back. On a kick return the rule is simple – if you can read his name, don't block him. Nowadays, we might have to expand that to this: if you see his name, long flowing dreadlocks or bushy blonde hairdo, DON'T BLOCK HIM!
Dumb Stuff #4 & #5: This one's a special teams twofer. Exhibit (a). Kickoff returns from eight yards deep in the end zone. It's rare that we see the ball returned to even the 20-yard line, let alone for a touchdown. Jacoby Jones of the Ravens opened this can of worms with his 108-yard return in the Super Bowl, which led to Dancing with the Stars fame. Exhibit (b). Fair catching a punt inside the five-yard line. Let it bounce! What's a yard or two at that point? A good hop and your team can gain 15 yards.
Dumb Stuff #6: Excessive celebration on touchdowns, such as using the ball as a prop or a choreographed dance routine with teammates. Every player knows on Wednesday when they're messing around after practice that they can't do it in a game. Then the bright lights make them go crazy.
Dumb Stuff #7: Mike Tomlin put a stop to guys somersaulting into the end zone. Players take enough hits as it is, why risk your back and neck with a flip and tumble you don't need to take?
Dumb Stuff #8: So busy with your sack dance you didn't even realize the ball is loose on the bottom of the pile? Better keep digging with that imaginary shovel – eventually the hole will be big enough to hide in.
Dumb Stuff #9: Not staying down when you're injured and you have to leave the game. Now, inside of two minutes you don't want to cost your team a timeout or a ten-second runoff. Getting off the field at all costs is a smart move. Other times in the game? Stay down and let your backup get warmed up and coached up.
Dumb Stuff #10: Not giving the ball to the official when in hurry-up mode. The wide receiver who has to signal first down, point and drop the ball or spin it — what a waste. Catch it, give it to the official and get lined up for the next play.
If you see dumb stuff going on out there, hit me up on Twitter – @Lofton80. I'll be on the look out for more.
– James Lofton
James Lofton is the analyst for WestwoodOne's coverage of Sunday Night Football. This week, he'll be in Minneapolis watching the Minnesota Mensas take on the Green Bay Geniuses. Coverage begins at 7:30 PM Eastern.