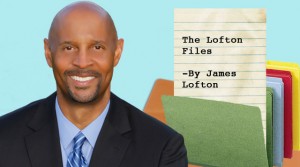 In a quarterback-driven league, it's always good to know who's behind the wheel and whether they have their foot on the gas or the brakes. Here's a quick snapshot of ten guys with their hands at ten-and-two this past weekend, and a peek at what's ahead down the road.
Tony Romo – Dallas Cowboys – Corvette: With Jerry Jones buying the gas, and paying for speeding tickets and parking fines, Romo was fired up on Sunday, passing for a Cowboys record 506 yards and five touchdowns. Too bad Tony didn't see that speed bump at the end of the fourth quarter. In a weak NFC East, Romo may still yet lead the Cowboys to the playoffs. At 2-3, they're already in first place.
Peyton Manning – Denver Broncos – Tesla Model S: 20 touchdowns and only one interception! How else can you explain a purely electrifying performance?
Matt Schuab – Houston Texans – Recalled: Whatever model he is, Schaub is stuck in the mud. It's not that normal to throw an interception in four straight games, let alone have one in each run back for a touchdown. After seasons of 10-6 and 12-4, the Texans better buckle up. It looks like a bumpy ride.
Russell Wilson – Seattle Seahawks – Turbo Smart Car: I know they don't make a turbo Smart Car, but if they did, it would be Wilson darting in and out of traffic. Last week he tallied 102 yards rushing on 13 carries. Watching Wilson play is pure fun. And, like a Smart Car, he can get you in and out of a tight spot.
Tom Brady – New England Patriots – Range Rover: Sitting up high on the hill majestically. Even though his 52-game touchdown steak was snapped you know he is headed somewhere special.
Eli Manning – New York Giants – Dodge Ram Truck: Those jumbo trucks look like they could take a beating and that is what is happening to Eli these days. 53% completion = dented bumper. 15 sacks = side swiped! 12 interceptions = bird poop on the windshield. Like a flock's worth.
Andrew Luck – Indianapolis Colts – Cadillac CTS: Slick styling and great performance. Reliable too, with nine fourth-quarter comebacks in just 21 NFL starts. That's great roadside assistance.
Drew Brees – New Orleans Saints – Audi Diesel: I love Audi's commercial when everyone is screaming "Nooooo" as that lady pulls out the diesel pump at the gas station. Brees is like that sometimes. He has the knack to fit the ball into spots that other quarterbacks only dream about, leaving Saints fans yelling "nooooooooyessssssss!"
Alex Smith – Kansas City Chiefs – Mercedes Benz Station Wagon: You don't see a ton of Benz wagons on the road, but when you do, you think safety. Smith is almost safe to a fault, but then again, it's hard to nitpick a perfect driving record.
Nick Foles – Philadelphia Eagles – Mustang Convertible: Everyone wants to drive next to the ocean with the top down, but for most it's just a dream. So what to do? How about rent? With your other car in the shop – Michael Vick is out with a hamstring injury – you might as well spring a few extra bucks for a drop top.
– James Lofton
Pro Football Hall of Famer James Lofton is the analyst for WestwoodOne's coverage of Sunday Night Football. This week, James will be in Dallas as Tony "Corvette" Romo and the Cowboys host Robert Griffin III and the Washington Redskins. Coverage begins at 7:30 PM Eastern.