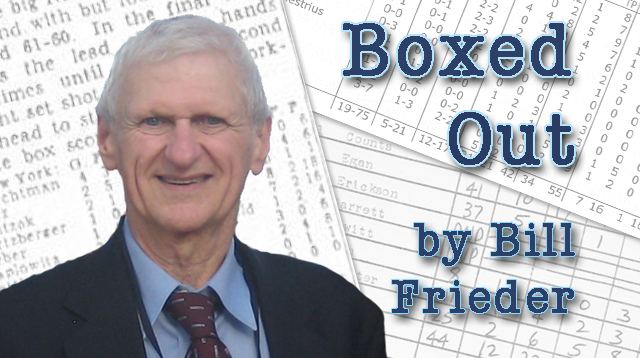 Well, I guess we can stop worrying about Kentucky. I don't care if it was at home at Rupp Arena, that Louisville win was very impressive. What Coach Calipari is doing juggling kids every year who are mostly one-and-done is not easy, but it can provide the highs of an NCAA title and the lows of missing the dance and losing in the first-round of the NIT like last year. But remember this right now – Kentucky is 10-3, but will be favored in their next six games. These Wildcats could be 16-3 heading into the meat of their SEC schedule. It also doesn't hurt that four of the next six are at home. I don't think there will be a bubble for Kentucky this year. The Louisville win is going to be a springboard for great things.
Niagara jumpers falling:
Ever heard of Antoine Mason? Well, it is time to meet the Purple Eagle from Niagara. Why? Well, it's nearly January and he is the nation's leading scorer at 28.3 points per game. Mason is shooting at a 45 percent pace and for a 6'3″ guy who shoots almost 20 times a game that is pretty good. He also gets to the free throw line nearly 13 times a game. He has eight 30-point games, including 39 against Brown on Sunday. Keep an eye on this guy throughout the year.
Witnessing the Badgers:
Wisconsin is unreal. Thirteen wins and zero losses as they get ready to open Big Ten play at Northwestern on Thursday. It's like no matter what five guys the Badgers toss out there, Bo Ryan wins and wins the same way. Wisconsin has victories over St. John's, Florida, Saint Louis and Virginia – four probable NCAA Tournament teams. Bo develops players. Here's an example: two years ago Frank Kaminsky averaged 1.8 points and 7.7 minutes. Last year he was at 4.2 and 10.3. Now? He is at 14.2 and 27.2 this season, including the school-record 43 points he dropped on North Dakota on November 19th. Wisconsin has made the tournament for 15 straight seasons, which is amazing.
Speaking of…
I am hoping that a guy like Bo Ryan gets to the Final Four. Personally I think the best coaches out there who haven't done it yet are Gonzaga's Mark Few, Bo, Jamie Dixon from Pitt and Arizona's Sean Miller. They haven't been there yet, but they all will knock on the door real soon.
One last thing…
The Pac-12 went 94-6 at home in non-conference play and eight of the 12 squads are undefeated at home. Any road win in that league will be a good one as conference play tips off this week.
– Bill Frieder
Former Michigan and Arizona State head coach Bill Frieder is an analyst for WestwoodOne's coverage of NCAA Basketball. In his weekly blog Boxed Out, Bill scours the box scores to bring you interesting stories from the world of college basketball.