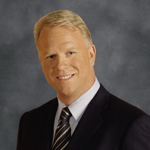 Boomer Esiason is the lead analyst for Westwood One's coverage of the NFL and has been part of the Monday Night Football broadcast team for more than a decade. 2017 marks his 18th season with Westwood One.
Esiason co-hosts The NFL Today for CBS Sports and also served as the Monday Night Football analyst for ABC Sports for two seasons before joining Westwood One. Boomer also co-hosts the #1-rated morning radio show in New York, "Boomer & Carton," heard daily on WFAN, and co-hosts the weekly show NFL Preview with Scott Graham on Westwood One. Prior to embarking on a broadcasting career, Esiason was one of the most prolific quarterbacks in NFL history. He spent 14 years in the NFL and quarterbacked the Cincinnati Bengals to Super Bowl XXIII. In 1988, Esiason was named NFL MVP by the Pro Football Writers of America and the Associated Press. He also was named the 1995 Walter Payton Man of the Year.
Follow Boomer on Twitter!
Boomer Esiason's Posts
2-2 was the record most common in the Wild Card round, but Tony Boselli picked up some points on the field with a 3-1 mark. Once again this weekend, each correct pick is worth four points as…
Read More »