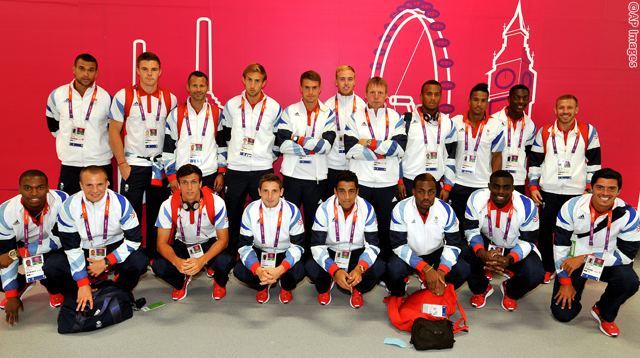 The London 2012 Olympic Games will see the appearance of a team that hasn't played at an Olympics in 52 years.
Because the nations of England, Scotland, Wales and Northern Ireland compete independently on the world stage, Great Britain hasn't fielded an Olympic soccer team since the 1960 Games in Rome.
That'll change this year with the inclusion of Team GB, which features 13 English players and 5 Welshmen.
(Listen to Countdown to London for 7/22/12)
The London 2012 Olympic Games begin in 5 days. Westwood One's live coverage also starts on July 27th. For complete details, CLICK HERE.