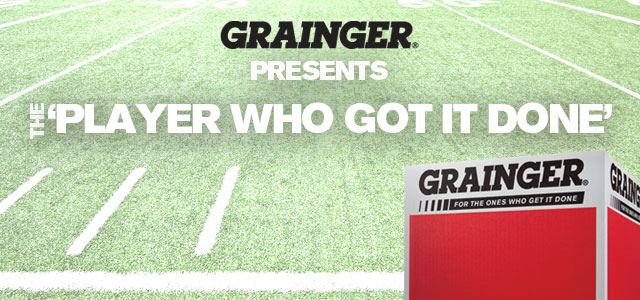 With five catches for 122 yards and a touchdown, Kyle Rudolph was named the MVP in the NFC's victory over the AFC in the Pro Bowl on Sunday in Hawaii.
After the game, our Laura Okmin had a chance to speak to Kyle, one of the players who got it done for his team.
(Listen to Laura Okmin's interview with Kyle Rudolph… presented by Grainger: For The Ones Who Get It Done)
The Postgame Player Interview is brought to you by Grainger, with over 900,000 products to help you get your job done! Call 1-800-GRAINGER, click on Grainger.com or stop by a branch today.