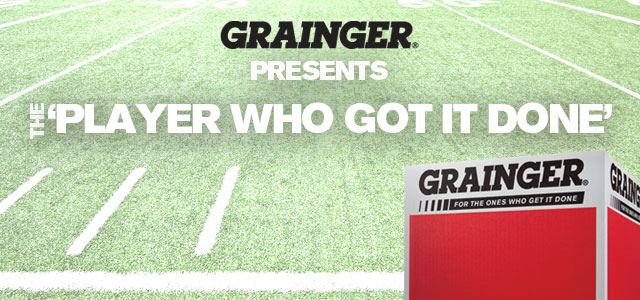 Tom Brady and the Patriots advanced to the AFC Championship Game again thanks to a dominating 41-28 victory over the Houston Texans on Sunday – a game in which Brady threw for 344 yards. Brady's favorite target on the day was Wes Welker, who hauled in eight passes for 131 yards in the victory.
After the game, Westwood One sideline reporter Lewis Johnson had a chance to speak to Welker, one of the players who got it done for the Patriots.
(Listen to Lewis Johnson's interview with Wes Welker… presented by Grainger: For The Ones Who Get It Done)
The Postgame Player Interview is brought to you by Grainger, with over 900,000 products to help you get your job done! Call 1-800-GRAINGER, click on Grainger.com or stop by a branch today.