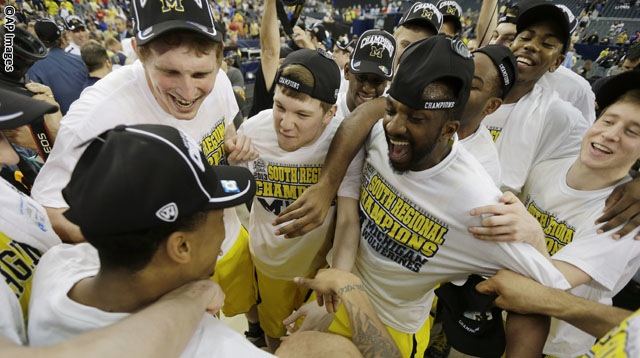 ATLANTA – For the first time in 20 years, the Michigan Wolverines find themselves at a Final Four.
John Beilein's team is unquestionably led by point guard Trey Burke, but he's not the only weapon for the Wolverines. Tim Hardaway, Jr., Glenn Robinson III and Nik Stauskas have been strong throughout the year, and Mitch McGary has come on very strong in the tournament.
Ahead of Michigan's semifinal matchup with Syracuse on Saturday, our Kevin Kugler and John Tautges had a chance to talk to some of the stars of the Wolverines.
(Listen to Trey Burke's interview with Kevin Kugler)
(Listen to Nik Stausakas' interview with John Tautges)
(Listen to Mitch McGary's interview with Kevin Kugler)
For our complete NCAA Tournament schedule, CLICK HERE.