Westwood One Sports, in conjunction with the NCAA Radio Network, is pleased to present the NCAA Men's Baseball Championship beginning Saturday, June 15th. The 67th-annual College World Series (CWS) will once again be held in Omaha—the 64th consecutive year that Nebraska has hosted the event, now in its third year at TD Ameritrade Park.
Eight teams will compete in Omaha during the preliminary rounds of the championship, and will play in a double elimination format, with the two bracket survivors meeting in a best-of-three series to determine the NCAA champion.
WestwoodOneSports.com will have live play-by-play of every pitch of the 2013 College World Series, from the opening games on June 15th all the way through to the best-of-three Championship Series. Click here for the complete schedule.
The first game of the Championship Series will be played on Monday, June 24th. Game Two will be played the following night, Tuesday, June 25th. Should a third game be necessary to determine a champion, it would be played on Wednesday night, June 26th. Airtime for all three broadcasts would be 7:45 PM ET.
In addition to the live stream right here on WestwoodOneSports.com, every game of the 2013 College World Series will also be heard on NCAA.com and on the TuneIn app for mobile users. SiriusXM Satellite Radio will also carry every game.
Championship Series Announcers

Calling the action again this year will be Kevin Kugler, his 10th consecutive year behind the microphone for the College World Series. He joined the NCAA Radio Network in 2004 as a field reporter for the CWS before being moved upstairs to the broadcast booth in 2007.

Scott Graham will again share the play-by-play duties, his third straight trip to the CWS. Scott was the play-by-play voice of the Philadelphia Phillies for eight seasons from 1999-2006 and hosted the pregame and postgame shows for the Phillies for nearly a decade prior to that.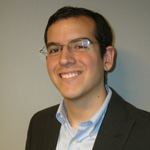 Ted Emrich joins the Westwood One CWS crew this year as the field reporter.
Additional Announcers
In association with the Westwood One/NCAA Radio Network, NRG Media will once again originate coverage of every preliminary game from TD Ameritrade Park. Kevin Kugler will handle play-by-play while John Bishop serves as the analyst.