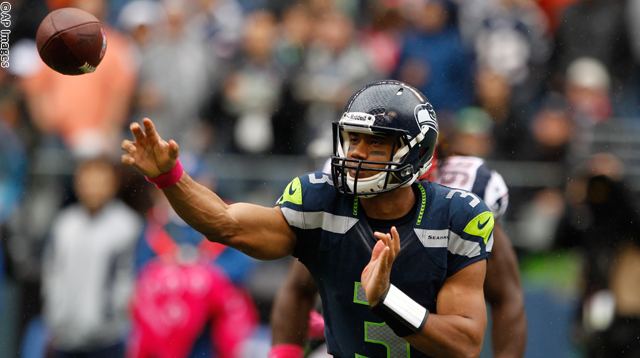 You know the phrase "needs no introduction"? Well, that could pretty much be the theme of today's NFC Championship Game between NFC West rivals Seattle and San Francisco. The teams split their games this year, with the Seahawks winning big at CenturyLink Field back in September and the Niners coming out on top at Candlestick in December.
The divisional foes haven't played with a trip to the Super Bowl on the line, however. Ahead of the game, our Scott Graham had a chance to speak with Seahawks quarterback Russell Wilson.
(Listen to Russell Wilson's interview with Scott Graham)
Kevin Kugler, James Lofton and sideline reporter Mark Malone will have all the action from Seattle on Sunday afternoon. Coverage begins at approximately 6:15 PM Eastern, immediately following our broadcast of the AFC Championship Game from Denver, which begins at 2 PM Eastern.