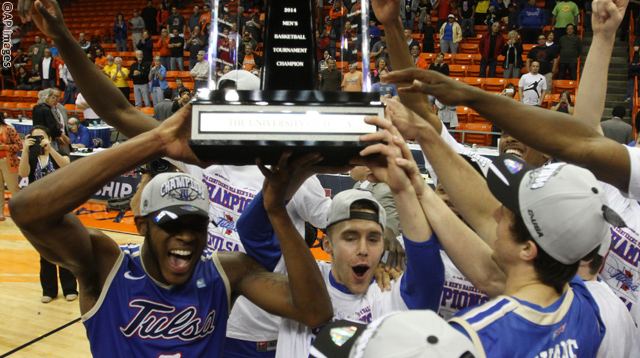 EL PASO, TX – It didn't take a miracle for Danny Manning's Tulsa squad to make the NCAA tournament, just a hard-fought 69-60 win over Louisiana Tech in the Conference USA championship game.
26 years removed from leading Kansas to a national championship as a player, Manning is in his second year as the head coach of the Golden Hurricane.
James Woodard led the way for Tulsa with 27 points as the Hurricane makes a tournament appearance for the first time since 2003.
Dave Ryan and Kyle Macy called the action on WestwoodOne Sports.
(James Woodard's three puts Tulsa up 48-43)
(The Bulldogs go ahead 51-50 on Kenyon McNeall's triple)
(Rashad Ray lays one in and Tulsa begins to pull away)
(The final call as Tulsa wins the C-USA title)

(Postgame interview with Rashad Ray)
(Postgame recap from Dave Ryan and Kyle Macy)