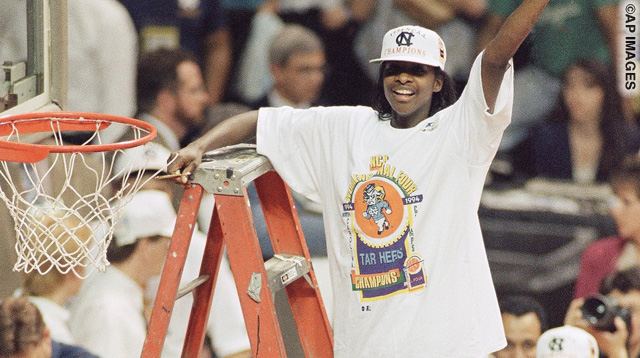 The 1994 Women's National Championship came right down to the wire, with Louisiana Tech leading by two points with just 0.7 seconds left on the clock.
Turns out, that was plenty of time for UNC's Charlotte Smith, who knocked down a three-pointer as time expired to give the Tar Heels the first national championship in program history.
Kevin Kugler has the story.
(Listen to Great Moments in Tournament History: Charlotte Smith wins it for UNC)
[podcast id='0']
Westwood One gets you ready for the most exciting three weeks on the sports calender with Great Moments in Tournament History, as we look back on some of the most memorable teams and players in the tournament's illustrious past.