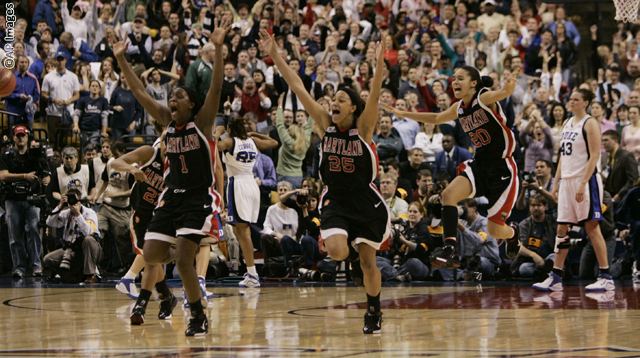 The 2006 Women's National Championship Game was one for the ages, featuring a pair of ACC rivals.
The Terrapins of Maryland trailed the Duke Blue Devils by as many as 13 points in the second half, but they never gave up. Maryland rallied to force overtime on Kristi Toliver's three-pointer with just seconds remaining in regulation before winning it all in the extra session.
Kevin Kugler has the story of another Great Moment in Tournament History.
(Listen to Great Moments in Tournament History: Maryland wins in OT)
[podcast id='0']
Westwood One gets you ready for the most exciting three weeks on the sports calender with Great Moments in Tournament History, as we look back on some of the most memorable teams and players in the tournament's illustrious past.