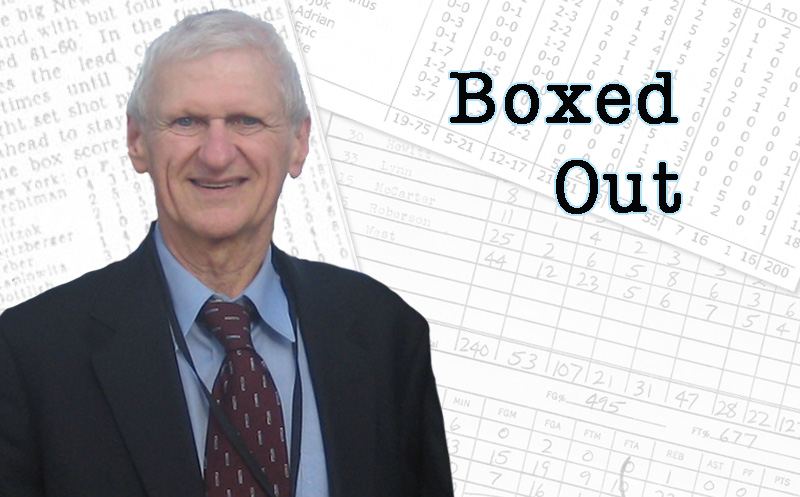 This week I want to mention some teams that have a great chance to make the Final Four and maybe haven't been talked about as much.
Hurricane Forecast
Let's start in the ACC, and go way south. There is a lot of talent near South Beach. The Hurricanes beat a ranked team for the third time this season when they rolled over Duke on Monday, and also won by double digits for the 15th time. How good of a hire has Jim Larranaga been for Miami? The Canes are 4-2 versus Duke under the former George Mason leader after going 2-15 against the Blue Devils prior to his hiring. Last year Miami went to the NIT, but it went 11-6 away from home, and all those road wins are paying off this year with an experienced team. Angel Rodriguez is 24 years old and a fifth-year senior.  Sheldon McClellan is another fifth-year senior averaging 16 points per game. Tonye Jekiri is a 7-foot senior big man who is very good, and no one else has one of those. This team destroyed Utah, beat Butler, won at Nebraska and beat Florida. Seniors, an experienced coach and a team that is used to winning away from home is a great combination. On the 10th anniversary of George Mason's amazing run to the Final Four, wouldn't a return trip for Coach Larranaga be something special?
Just Ducky
Now head across the country and make a right turn towards the north, where Dana Altman has coached in more than 850 games and doesn't seem to be slowing down. In a wide open Pac-12 that has a lot of really good teams but maybe not a great one, his Ducks have a chance to win the league. They have won five of six, and why they are not ranked higher than 23rd is beyond me. Oregon enters this week with seven top-50 wins, most in the nation. That is the same amount as North Carolina, Maryland, Kentucky, Louisville and SMU have… combined. Yes, you read that right. Oregon has a rim protector in Chris Boucher, who leads the nation in blocks per game, and has a steady point guard in Casey Benson; he leads the nation in assist-to-turnover ration (5.4-to-1). Sophomore Dillon Brooks is very good and can score, while senior Elgin Cook is consistent. They can win the Pac-12 and do even more damage come March.
IU is OK
All of sudden that hot seat in Bloomington isn't quite so hot for Tom Crean. After a close loss to Wisconsin in overtime last night, the Hoosiers are 17-4 and in the hunt for the Big Ten title. Indiana still has work to do and it only has one great win and that is Notre Dame. It loaded up with some easy games in December to get confidence, but it worked. Indiana has huge games coming up with Iowa on February 11th and March 1st and will close the regular season with Maryland coming to Alumni Hall on March 5th. Senior Yogi Ferrell is averaging over 17 points a game while dishing out six assists, while junior Troy Williams is doing a great job on the boards. Indiana can get to 20 wins by simply beating Minnesota, Penn State, Nebraska and Illinois, but the Hoosiers are looking for much more. Indiana has just one Big Ten title in the past 13 seasons (2013). Ohio State has won five in that time frame. IU has a chance to do that this year.
More Hilton magic
Finally, I want to give Steve Prohm a lot of credit. He took over Iowa State at an odd time (early June for a hometown legend). That was not an easy situation to step into on the surface, but when you have fans like the Cyclones do, you can get things done. Iowa State has three top-10 wins (Oklahoma, Kansas, Iowa). Now they have an awesome non-conference game at Texas A&M on Saturday. The Cyclones won at Cincinnati and beat Colorado in the first game of the year. Georges Niang is a complete player and Monte Morris is a great point guard. Coach Prohm now has a fun game Saturday against Billy Kennedy, for whom he worked at Centenary, Southeastern Louisiana and at Murray State. Prohm was an assistant to Kennedy when Murray State won 31 games in 2009-10 and beat Vanderbilt in the NCAA Tournament. Prohm's NCAA record is 1-1, but he has a great chance to up that by four wins and get to the Final Four in Houston.
Making an extra pass
I mentioned this in an earlier blog, but I just have to say it again. Oakland's Kahlil Felder is second in the nation in scoring (25.7 ppg.) and leads the nation in assists (8.7). That combination is amazing and worth noting again.
Next week when I write this it is February, so March Madness isn't that far away. Get ready for a wild ride.
– Bill Frieder
Former Michigan and Arizona State head coach Bill Frieder is an analyst for Westwood One's coverage of NCAA Basketball. In his weekly blog Boxed Out, Bill scours the box scores to bring you interesting stories from the world of college basketball.