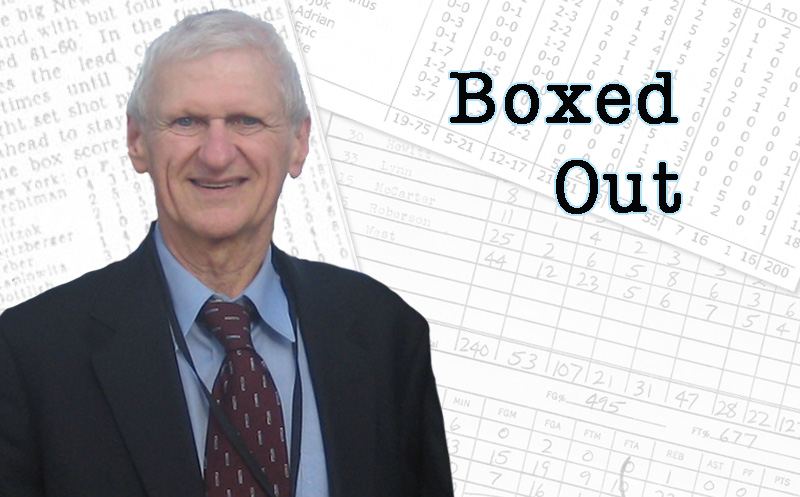 As we look around the nation and talk about great coaches, pound-for-pound, age-for-age, is there a better one out there to man the bench for your team for the next decade than Tony Bennett? I say this because he is rolling at Virginia. His squad is 21-5 and 10-4 in the league – and keep in mind the Cavaliers started ACC play 2-3. If not for a buzzer-beater on Saturday, they'd have nine straight wins in conference play. His top two scorers are seniors (Malcolm Brogdon and Anthony Gill) and the team has been to the NCAA Tournament in each of the past two seasons, so when they get there they know what awaits them. They also are about to get some rest, as after Monday's win over NC State, UVA doesn't play again until next Monday. Games remaining are at Miami, host North Carolina, go to Clemson and then have a home contest against a Louisville team that will likely be fired up for its final game of the season. Bennett will have his team ready, and after what he did at Washington State, there is nothing he cannot accomplish at Virginia.
Looking for a leader of the Pac
Things are getting interesting in the Pac-12 and I will be in Los Angeles for Utah at UCLA tomorrow night. UCLA is on the ropes, but a sweep this weekend against the Utes and Colorado would put them in position to earn an NCAA bid. Meanwhile, Utah is only one game back of Oregon and Arizona and remember this about the Utes: they finish with Arizona State, Arizona and Colorado at home. If they beat Arizona I think a 4-1 finish gets them a share of the Pac-12 title. Brandon Taylor is not shooting it as well in his senior year, but once they are in the tournament, I have a feeling he is going to step it up.
We'll be ACC'ing you
I know some folks were down on North Carolina, but did anyone notice they played four road games in a five-game stretch? Duke, after the North Carolina game Wednesday, still has home games against Florida State, Wake Forest and the Tar Heels on its schedule. Both these teams are in good shape regardless of tonight's result. Duke actually might enjoy having the target off its back as a top seed. Can you imagine being a four seed and you end up playing Duke as a #5 for the right to go to the Sweet 16? That's the kind of matchup that makes the tournament the best event in sports.
In for a Shocker?
Wichita State is going to be an interesting team on the board if it doesn't win the MVC title. A 4-4 record against the top 100 won't improve, as the Shockers only have four games left with three of them against opponents with RPIs worse than 150. Its 52 RPI won't move much even with four wins. A 7-3 road record is great, an 0-3 neutral record isn't. Ron Baker and Fred VanVleet have a Utah win on their resume, but they lost to Tulsa, USC, Alabama, Iowa and Seton Hall. This team could do damage, but might not get in if they don't take care of business in St. Louis. I think they will. Gregg Marshall is too good of a coach to have those two seniors miss out on the NCAA Tournament.
– Bill Frieder
Former Michigan and Arizona State head coach Bill Frieder is an analyst for Westwood One's coverage of NCAA Basketball. In his weekly blog Boxed Out, Bill scours the box scores to bring you interesting stories from the world of college basketball.