Clark Kellogg serves as a game analyst for Westwood One's coverage of the NCAA Men's Final Four and National Championship. Kellogg does double-duty during the Final Four, simultaneously serving as a studio analyst for CBS Sports and Turner Sports television coverage. Immediately following the pregame show broadcast on the TV set, Kellogg makes his way courtside to the Westwood One radio broadcast position, then rejoins TV for halftime, before repeating the process in the second half and postgame. Kellogg has been both the lead college basketball game and studio analyst for CBS Sports' coverage of college basketball, including the NCAA Division I Men's Basketball Championship since 1997.
He played for Ohio State University from 1979-82 where he earned All-Big Ten and Most Valuable Player honors. In 1982, Clark was the No. 1 draft pick of the Indiana Pacers and played five seasons before retiring due to injury. After retirement, he served as a radio and/or TV analyst for the Pacers for over two decades and was the team's VP of Player Relations from 2010-2014.
Clark Kellogg's Posts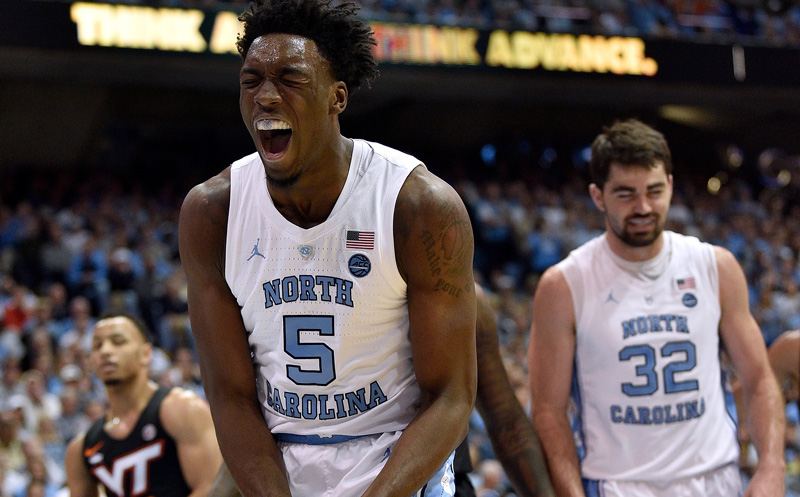 CHAPEL HILL, NC – Coby White led the way with 27 points as one of five Tar Heels in double figures as North Carolina defeated Virginia Tech 103-82 on Monday night. Jason Benetti and Clark Kellogg called the action on Westwood One Sports.
Read More »