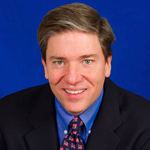 Joe Tolleson will serve as play-by-play announcer for soccer and also host the Opening and Closing Ceremonies of Rio 2016 for Westwood One Sports.
Tolleson is an experienced and diverse broadcaster working in television and radio for SiriusXM, MSG Networks, ESPN International and NHL Radio. Tolleson has covered every Olympic Games since 2002 for Westwood One, announcing various sports including ice hockey, swimming, gymnastics, skiing, volleyball, bobsled, luge, Nordic events, soccer, speed skating and curling.
Tolleson has also served as a soccer play-by-play announcer for ESPN International covering the UEFA Champions League, CONCACAF Champions League, Serie A (Italy), La Liga (Spain), the Eredivisie (Holland) and World Cup qualifiers. He has also been the play-by-play announcer for numerous pay-per-view soccer events. During his career, Tolleson has been a hockey and soccer play-by-play announcer for MSG Network's telecasts of the Hartford WolfPack (AHL), NY/NJ MetroStars and New York Red Bulls (MLS) and New York Power (WUSA).
Joe Tolleson's Posts
After finishing her amazing performance off in Rio, Katie Ledecky stopped by our studio to talk with Steve Mason and Dara Torres.
Read More »