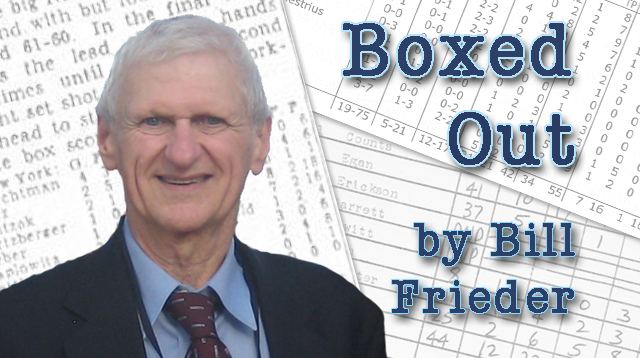 As it stands right now, I think there are two #1 seeds etched in stone – Florida, a veteran team with lots of weapons which has also won 23 straight, and Wichita State, a team that made the Final Four last year and is deep, long, athletic and takes on the angry personality of their coach. And make no mistake about it, at 34-0, the Shockers deserve a top seed. Stop worrying about who they played. The team never lost! One of the reasons their schedule isn't tougher is because teams won't schedule them. I know you are not supposed to take last year into consideration, but it is hard to not let last year's Final Four run come into play since it is basically the same team. It is amazing what they have done this year. Not since UNLV in 1991 has a team gone into the tournament undefeated. Truly an amazing accomplishment for Coach Marshall.
The other #1 seeds can and probably will change depending on conference tournament play. Look for this: if a team that won the regular season comes back and wins the conference tournament, they'll have made a very strong case for a top seed. Virginia and Michigan are the obvious candidates here.
Aztec Success
I have to give a plug to my former assistant and lifelong pal Steve Fisher for his team's courageous comeback Saturday night versus New Mexico. Behind 41-25 with 12 minutes to go, the Aztecs switched to a zone and outscored the Lobos 19-1 to take a 44-42 lead on their way to a huge comeback win. It was a stirring rally, but my guy Fish was also aided by a poor coaching performance on the opposite bench by rookie coach Craig Neal. Neal failed to call timeouts and made absolutely no adjustments to the change in defense. More incredible was the fact that New Mexico's two bigs had 33 of the first 42 points and never scored another basket the last 12 minutes. But to Coach Neal's defense, he had never coached in a thunderstorm before. As coaches, we're constantly evaluating our players' performances… but we're also evaluating ourselves. Coach Neal will learn from that game. In it, he was simply out-coached by a future Hall of Famer in Steve Fisher.
Pitt and Dayton… and maybe a brotherly bracket?
I am really intrigued with what the committee does with a team like Pitt. The Panthers only have one top-50 win and are just 6-8 against the top-100. They've also played seven teams who are really bad. I think Pitt needs to beat the winner of Wake Forest/Notre Dame and then probably beat North Carolina to feel safe. On the flip side, I think Dayton has done enough already with wins over Gonzaga, George Washington, UMASS and Saint Louis and winning 10 games away from home. The Flyers need to beat the Fordham/George Mason winner to clinch a bid. Here's one to ponder: let's say Dayton goes on a run and gets a #9 seed and it happens to fall in Arizona's bracket. How about a brother-on-brother third-round showdown between Archie and Sean Miller? I'd pay to see that in San Diego.
More bracket watching
Dunk City won't be dancing to the Sweet 16 this season. Florida Gulf Coast got beaten 68-60 by Mercer as the Bears secured their first bid to the NCAAs since 1985. I talked a little about Mercer in an earlier column and the Bears did not disappoint in their Atlantic Sun championship game effort. Look for Langston Hall and company to make an upset bid in their first tournament game.
Two teams that disappointed their fans last week were Green Bay and Cleveland State. The #1 and #2 seeds respectively both lost in the Horizon League semis. I consider this just another par for the course in a year where there has been little consistency. Of course, that won't bother Wright State or Milwaukee – one of those teams will be tournament-bound after tonight's championship game in Dayton.
Coastal Carolina makes its first NCAA appearance since 1993 after beating Winthrop 76-61 in the Big South title game. One thing I like about the Chanticleers is that they rebound the basketball very well. They will have their work cut out for them in the tourney though and will need a big game from freshman guard Elijah Wilson.
We've had a bunch of exciting finishes already this week, including a semifinal thriller in the WCC last night where BYU outlasted San Francisco for the right to face Gonzaga tonight. I'll be there for the call in Las Vegas and will stick around and have the Pac-12 semis and final on Friday and Saturday. Should be a lot of good basketball and you can't beat five days in Vegas on somebody else's dime!
– Bill Frieder
Former Michigan and Arizona State head coach Bill Frieder is an analyst for WestwoodOne's coverage of NCAA Basketball. In his weekly blog Boxed Out, Bill scours the box scores to bring you interesting stories from the world of college basketball.