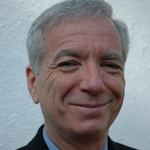 David Wallechinsky is one of the world's foremost Olympic experts, and will serve as Westwood One's Olympic Historian during the opening and closing ceremonies of the 2012 London Games.
As author of The Complete Book of the Olympics and the current President Elect of the Society of Olympic Historians, David brings a wealth of Olympic knowledge that is second to none. He was awarded the prestigious "Olympic Order" by the IOC in 2002 for his contributions to the Olympic Movement. The London Games will be David's 11th Olympics as a TV/radio commentator, including the past seven for Westwood One.
David Wallechinsky's Posts
07/28/2012
Check out these images from around town and at some of the venues for the London 2012 Olympic Games.
06/06/2012
Westwood One Sports is proud to once again present exclusive live radio coverage of the Olympic Games. CLICK HERE for our complete broadcast schedule. "Late Night in London" Our coverage of...