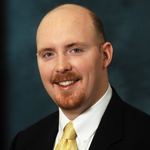 John Sadak makes the move from college football to Sunday NFL broadcasts for Westwood One in 2015. Sadak spent three seasons calling college games for the network from 2012 – 2014, and also serves as a play-by-play announcer for NCAA basketball.
The 2013 national Broadcaster of the Year per Ballpark Digest also serves as the radio and TV play-by-play voice of the New York Yankees' Triple-A baseball team in Scranton, Pennsylvania and calls a variety of sports on national television for CBS Sports Network.
The New York City native's announcing background includes college football, men's basketball and other sports on TV for the ESPN and FOX families of networks along with multiple Final Fours and national championships of various Division I sports for the NCAA. The two-time Delaware Sportscaster of the Year according to the National Sportscasters & Sportswriters Association has called college soccer, baseball, softball, ice hockey, field hockey, lacrosse, volleyball and water polo.
A graduate of Rowan University, Sadak's work has been honored by the Delaware Press Association, Philadelphia Press Association, New Jersey Associated Press Broadcasters Association, Communicator Awards, Society of Professional Journalists and College Broadcasters Incorporated. He was an inaugural member of the WGLS-FM Hall of Fame at his alma mater.
John Sadak's Posts
11/22/2015
MINNEAPOLIS - Aaron Rodgers had a pair of touchdown passes as the Green Bay Packers pulled into a tie with the Minnesota Vikings atop the NFC North after a 30-13 victory at TCF Bank...