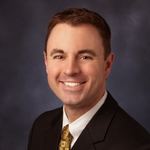 Kevin Kugler is the play-by-play voice of Sunday Night Football on Westwood One. 2017 marks his fifth year in that role.
Kugler is also the lead play-by-play announcer for the NCAA Men's Basketball Tournament and has called the Final Four for the network since 2008.
Kugler has been the voice of the College World Series since 2003, and has done play-by-play for numerous other sports for Westwood One, including the Masters and college football. He has also covered five consecutive Olympic Games for the network.
Kugler also does play-by-play events for the Big Ten Network and Fox Sports 1 and is a nine-time winner of the Nebraska Sportscaster of the Year Award.
Follow Kevin on Twitter!
Kevin Kugler's Posts
AUGUSTA, GA – Patrick Reed fired a six-under 66 to take the outright lead into the weekend at the 82nd Masters Tournament. First-round leader Jordan Spieth shot 74 and is five shots back. Kevin Kugler and Brian Katrek take you through the first round and CBS-TV's Ian Baker Finch stops by.
Read More »