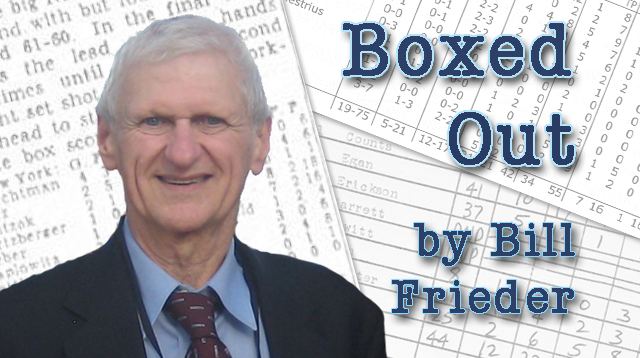 I'm honored and excited to be broadcasting on WestwoodOne the marquee event to begin the 2013-14 season: the Tip-Off Showcase triple header in Dallas on Friday.
Oklahoma-Alabama should be a good one as the teams return a combined eight starters from teams that won 20 and 23 games respectively last year. In the second game, Larry Brown is a story in itself and his penchant for turning struggling teams into contenders is well documented. His SMU squad returns all five starters, led by Jalen Jones and Nick Russell, who both put up 14 a game. The Mustangs take on a tough TCU team which beat Kansas last year and returns Kyle Anderson, who averages 12 points per game. The finale renews an old rivalry – Colorado and Baylor, who used to be Big 12 foes. Baylor, which won the NIT last year, boasts a huge front line led by 7'1″ Isaiah Austin and 6'9″ Cory Jefferson. Colorado returns its starting guards Askia Booker and Spencer Dinwiddle from a team that made the NCAA Tournament a year ago.
All of these teams have great momentum and it's fitting that they start the season a mere 18 miles from where the Final Four will be hosted in April.
Last stop North Texas?
Speaking of the Final Four, how do you like these teams chances of making it to AT&T Stadium: Kentucky, Kansas, Michigan State, Duke, Louisville and Arizona. I'll write more about these teams in future columns, but you have everything from veterans ('Zona and MSU) to freshmen phenoms (who else but Kentucky?). One thing they all have in common? Tons of talent. Sitting here on November 6th, I'll just throw out an all-Wildcat final with Kentucky taking on Arizona for the right to cut down the nets.
NKOTB
Can you name the four new Division I schools this year? Time's up. Grand Canyon University, located in Phoenix and coached by Dan Majerle, joins the WAC. Texas schools Abilene Christian and Incarnate Word, which is based in San Antonio, join the Southland. And finally, UMass-Lowell is a new member of the America East Conference. With those four newbies, the total number of Division I basketball programs stands at 351. Think this isn't big news? Well, you only have to go back to 2007-08 when everyone shrugged their shoulders at Florida Gulf Coast. Well, all they did was reach the Sweet 16 six years later and now their former coach Andy Enfield is at USC. Across the street, UCLA has a new guy too in Steve Alford. Boy, just look at how things changed – a whopping 50 teams swapped conferences this year and there are 46 new coaches, one of which is Tubby Smith at Texas Tech. I'm glad to see him there. Things wouldn't be right if Tubby wasn't coaching.
Fifth-time lucky
Now, I understand it is human nature to adhere to the adage "out with the old, in with the new." People ask the question, what have you done for me lately? Great freshmen take the NCAA by storm every year, and it has become rare to see a fifth-year senior with NBA talent. That's because if a guy is NBA ready, he's already long gone by year five. Enter Penn State's Tim Frazier. Two years ago, he led the Big Ten in assists at 6.2 per game and finished second in scoring with an 18.2 average. Early last season he ruptured his Achilles and was granted a medical waiver. Frazier has the quickness and explosive leaping ability that will get the interest of NBA scouts. He also has great work ethic to go with his mental toughness. Watch out for Frazier in the tough Big Ten.
– Bill Frieder
Former Michigan and Arizona State head coach Bill Frieder is an analyst for WestwoodOne's coverage of NCAA Basketball. In his weekly blog Boxed Out, Bill scours the box scores to bring you interesting stories from the world of college basketball. You can hear Bill this weekend alongside Brad Sham for the Tip-Off Showcase in Dallas. Coverage begins Friday at 4:45 PM Eastern and will stream live right here on WestwoodOneSports.com.