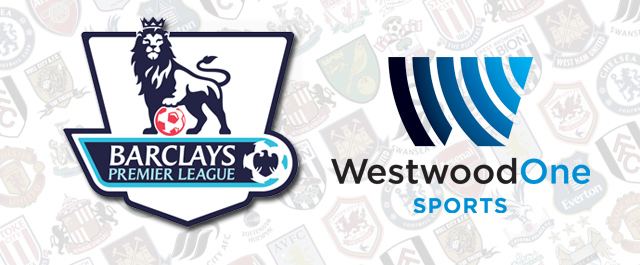 WestwoodOne Sports is your new American home for the Barclays Premier League – every match, all season long in both English and Spanish. From now until a champion is crowned in May, WestwoodOne will bring you all the goals from the world's most popular soccer league.
CLICK HERE for our complete broadcast schedule.*
CLICK HERE to listen in English. CLICK HERE for Spanish.
*Note: Every BPL game is available to listen to online via the links above. If your club is not part of the featured match, search TuneIn for the match you're looking for. Additional games and air times will be announced as the season continues to ensure the best possible matchups.
Most Recent Soccer Posts
08/12/2013
Westwood One Sports is pleased to announce the addition of exclusive play-by-play coverage of the Barclays Premier League to its sports programming lineup. The schedule will consist of at least 50...
08/01/2013
WESTWOOD ONE SIGNS EXCLUSIVE DEAL TO BRING LIVE COVERAGE OF BARCLAYS PREMIER LEAGUE TO THE U.S. talkSPORT's Official Match Commentary will be Available Across Audio, Digital and Mobile Platforms...