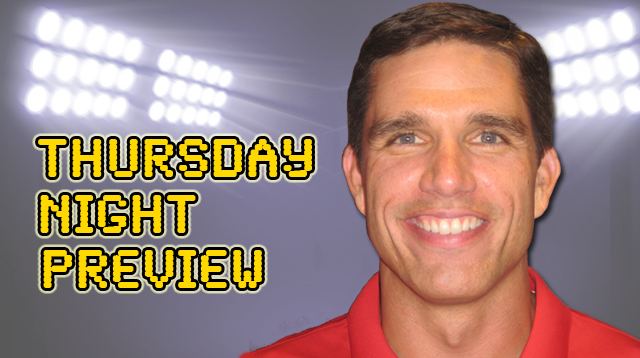 Week 6 of the NFL season kicks off tonight as the Tennessee Titans host the Pittsburgh Steelers. Our TNF analyst Trent Green filed this report:
Air Pittsburgh:
When you think of the Steelers, you traditionally think great defense and running the football. Although the defense is still very good, offensively they can air it out. Ben Roethlisberger is near the top of the league in nearly all passing categories. Wide receivers Antonio Brown and Mike Wallace can stretch the field and tight end Heath Miller roams the middle. With 287 yards passing tonight, Big Ben will move past Terry Bradshaw into the top spot in Steelers history for passing yards.
Run Chris Run:
For the Titans to have a chance tonight Chris Johnson needs a big game. It is not going to be easy, but it starts with the guys upfront. The Steeler defense allowed Darren McFadden of the Raiders to rush for 113 yards on 18 carries in the Week 3 victory for Oakland. Against a tough Texans defense two weeks ago, Chris had his lone 100-yard game of the season. The Titans need a repeat of that, and then some, tonight.
Finding ways to score:
In the Titans' lone victory of the season against Detroit, they scored in all three phases. They had two touchdowns on special teams and one touchdown defensively. The Steelers don't have many weaknesses, but special teams may be an area that the Titans can attack. Field position will be vital since the Titans have had trouble moving the football.
— Trent Green
Ian Eagle, Trent Green and sideline reporter Rocky Boiman will have all the action live from Nashville tonight as the Titans host the Steelers. Coverage begins at 8 PM Eastern. You can listen to TNF on NFL Audio Pass on NFL.com, NFL Mobile on Verizon, SiriusXM Satellite Radio or on a Westwood One affiliate radio station near you.