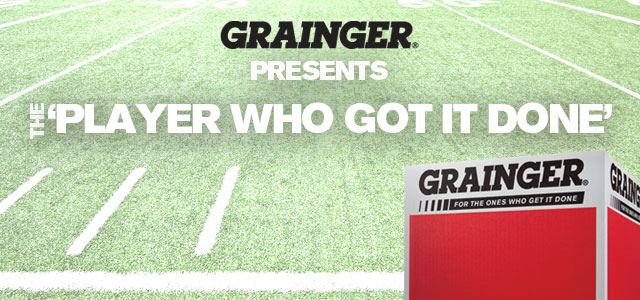 Wow. What a game that was in Denver on Divisional Saturday, as the Baltimore Ravens defeated the Denver Broncos in double overtime by a final score of 38-35.
After the game, our Scott Kaplan had a chance to speak to Torrey Smith, who had two touchdown catches and was one of the many players who got it done for the Ravens.
(Listen to Scott Kaplan's interview with Torrey Smith… presented by Grainger: For The Ones Who Get It Done)
The Postgame Player Interview is brought to you by Grainger, with over 900,000 products to help you get your job done! Call 1-800-GRAINGER, click on Grainger.com or stop by a branch today.