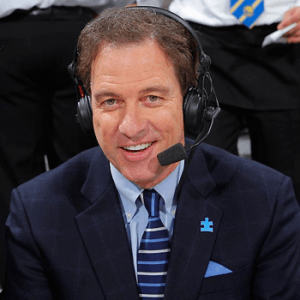 Kevin Harlan is in his ninth season as the full-time voice of Monday Night Football on Westwood One and will call his ninth straight Super Bowl for the network. Harlan also currently calls play-by-play for CBS Sports' coverage of both the NFL and NCAA Men's Basketball Tournament. Harlan joined CBS Sports in 1998 as an NFL play-by-play announcer, after having served in the same capacity for Fox Sports since 1994. This is his 34th consecutive season broadcasting the NFL and with his additional role as play-by-play announcer for the NBA on TNT, this also marks his 31st season broadcasting the NBA. Harlan spent nine seasons (1985-93) as the voice of the Kansas City Chiefs and was the voice of the Minnesota Timberwolves for nine seasons as well. Harlan also called the Final Four on Westwood One from 2003-2007.
Follow Kevin on Twitter!
Kevin Harlan's Posts
ATLANTA, GA – Tom Brady, Bill Belichick and the New England Patriots are Super Bowl champions for a sixth time, defeating the Los Angeles Rams 13-3 in Super Bowl LIII in Atlanta. Kevin Harlan, Kurt Warner and Mike Holmgren called the action on Westwood One.
Read More »