Brad Sham serves as a play-by-play announcer for NCAA Football and NCAA Basketball broadcasts on Westwood One Sports.
Sham is also known as "the voice of the Dallas Cowboys" and is in his 34th season broadcasting Cowboys' games in 2012. His 42-year broadcasting career also includes numerous Cotton Bowl Classics, the Big 12 TV basketball network, NCAA basketball and football as well as the NFL and the 1998 Nagano Winter Olympic Games for CBS Radio/Westwood One. His TV credits include FC Dallas and Major League Soccer, the NFL on CBS and FOX, the Final Four for NCAA TV in 2007-09, NASCAR on DirecTV, Arena League football and NFL Europe for Fox Sports Net and college basketball for ESPN Regional and the Big 12 Network.
In 2008, Brad played the role of a reporter in the Oliver Stone feature film, "W".
In 2003, Brad wrote a book of his favorite Cowboys' stories titled Stadium Stories: The Dallas Cowboys for Globe-Pequot press. A 1970 graduate of the University of Missouri with a Bachelor of Journalism, Brad has won 8 Katie Awards from the Press Club of Dallas and has been named Texas Sportscaster of the Year 10 times by the National Sportswriters and Sportscasters Association. He was an inaugural inductee into the Texas Radio Hall of Fame in 2002. He also serves on the board of directors of the Cotton Bowl and the board of trustees of the Texas Sports Hall of Fame, as well as the Board of Trustees of Temple Emanu-El in Dallas.
Brad Sham's Posts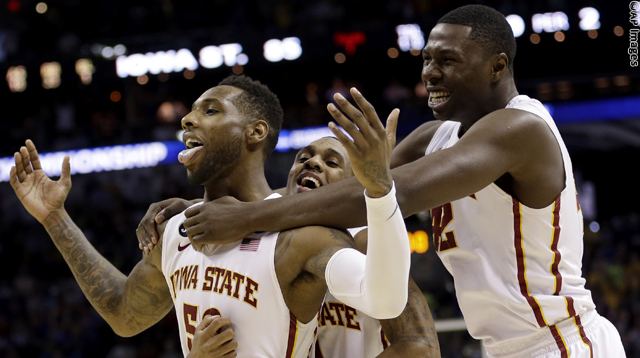 SAN ANTONIO, TX – Iowa State's DeAndre Kane drove the lane and made a lay up with less than two seconds remaining, capping off a back-and-forth slugfest in the final minutes to defeat North Carolina 85-83. The…
Read More »