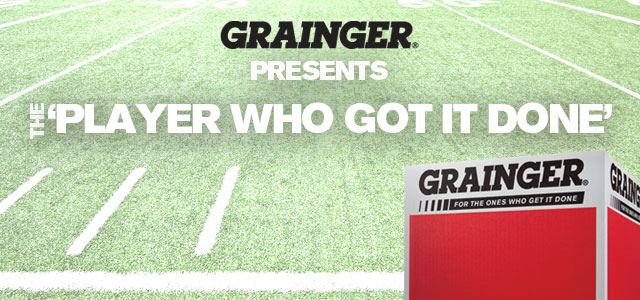 What a day it was in Baltimore on Sunday. A Ravens win is always cause for celebration, but this one was something special after longtime Ravens star Ray Lewis announced earlier in the week that this would be his last NFL season before retiring. With the Houston win on Saturday, fans knew this was definitely Lewis' last home game and he and his defensive teammates made it count, sacking Andrew Luck three times and holding the Colts to just 9 points.
After the game, our Laura Okmin had a chance to speak to Lewis' teammate Terrell Suggs, one of the players who got it done for the Ravens.
(Listen to Laura Okmin's interview with Terrell Suggs… presented by Grainger: For The Ones Who Get It Done.)
The Postgame Player Interview is brought to you by Grainger, with over 900,000 products to help you get your job done! Call 1-800-GRAINGER, click on Grainger.com or stop by a branch today.